Overseas Business Development

The Alfresa Group develops our business mainly in Asia through our own initiatives as well as partnerships with overseas companies.
Chinese Market
In China, the Group established joint venture REMEJE PHARMACEUTICALS (CHINA) CO., LTD. (REMEJE PHARMACEUTICALS) in 2005 as a representative office for pharmaceuticals and healthcare-related products.
Since its establishment, REMEJE PHARMACEUTICALS has handled Japanese OTC pharmaceuticals, medical instruments, cosmetics, and health foods and sold them to medical institutions and pharmacies in China. In addition, it began offering prescription drugs in 2019.
REMEJE PHARMACEUTICALS has continuously expanded its product lineups to be a bridge between Japanese companies and China market.
REMEJE PHARMACEUTICAL's business locations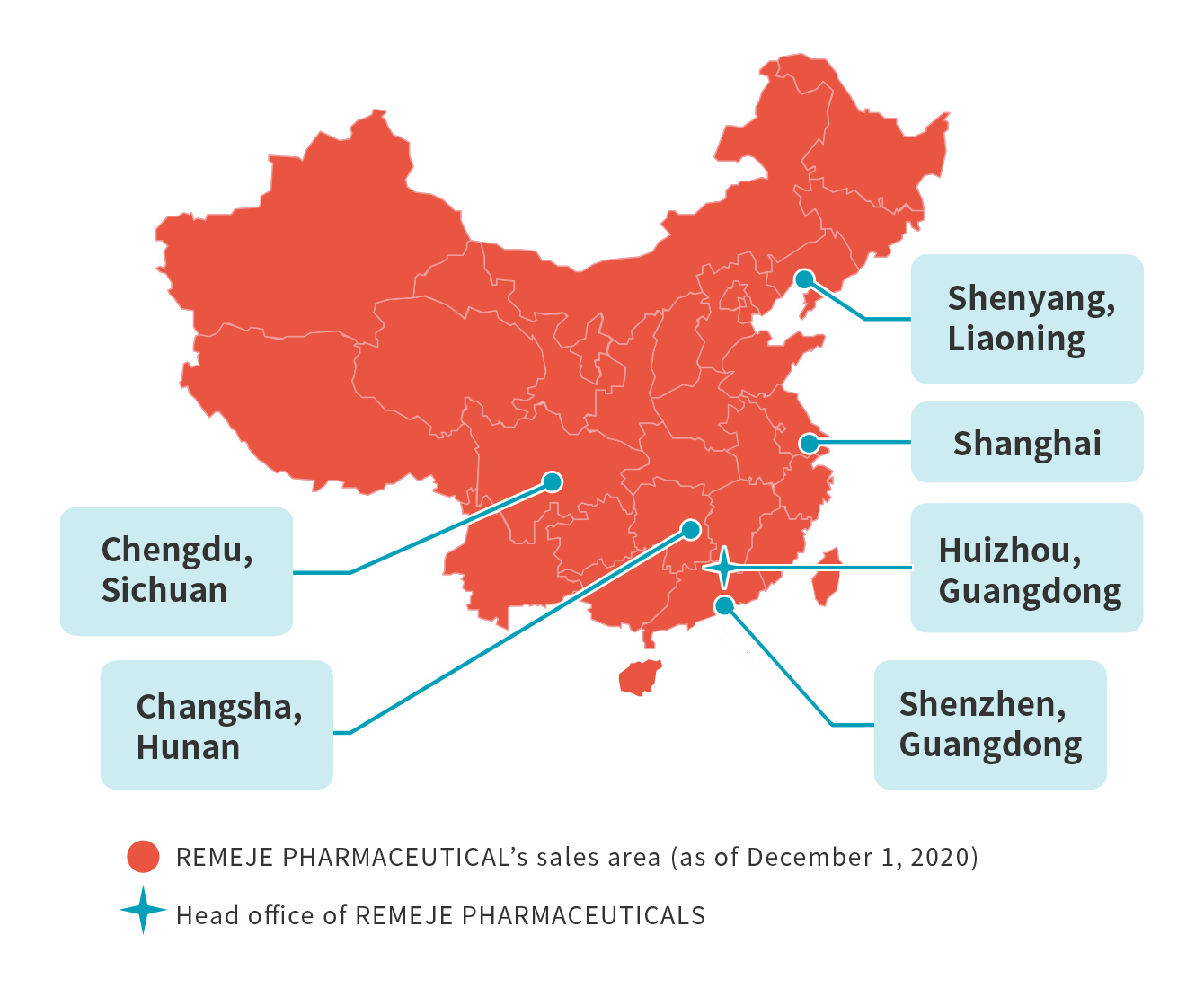 Vietnamese Market
In Ho Chi Minh City, Vietnam, the Group established joint venture Alfresa Codupha Healthcare Vietnam Co., Ltd. (Alcopha) with Vietnamese medical-related products wholesaler Codupha in 2013 to conduct import and sales mainly of medical devices and materials and diagnostic reagents.
By utilizing the Alfresa Group's great supply capability on healthcare-related products and Codupha's nationwide distribution network in Vietnam, Alcopha provides advanced and high-quality services to our customers and aims to contribute the medical and healthcare industries of Vietnam. Alcopha is also focusing to expand value-added services such as sales & marketing and maintenance services together with Codupha.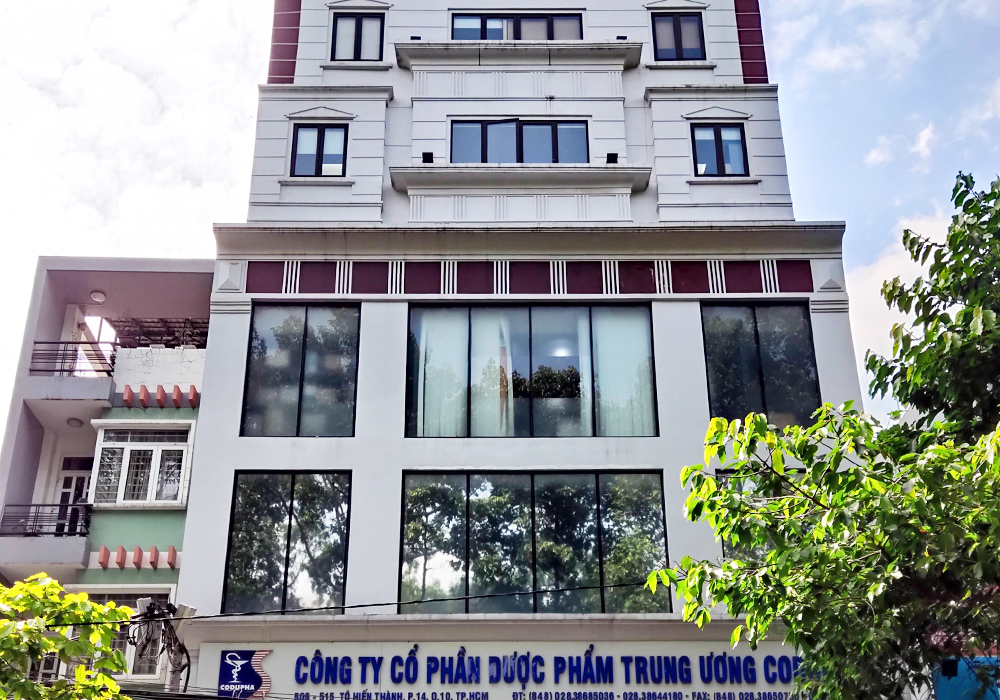 About Codupha
The formal company name in Vietnamese is Công ty cổ phần Dược phẩm Trung ương Codupha. That in English is Codupha Central Pharmaceutical Joint Stock Company. It is a big distribution company of healthcare-related products such as pharmaceuticals, medical devises and equipment. Codupha holds strong sales force to medical institutions and owns distribution centers meeting GSP standards in 5 major cities in Vietnam.
Authorized licenses to Codupha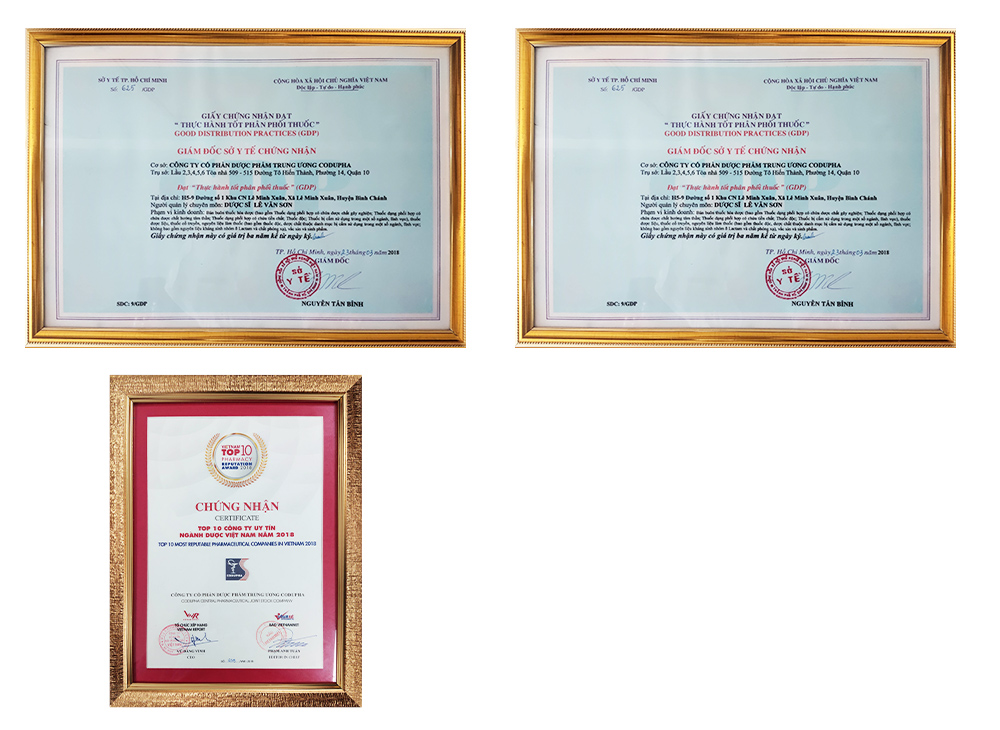 Codupha's business locations
---